Missionaries
Just like every church in this world, CMBC has limitations. It is impossible for any single church to reach out around the globe. However, Jesus said that the church needs to spread the Gospel to every nation. Therefore it is important to support solid missionaries who can clearly give the gospel, build churches, and do ministry in every corner of the world. Below is a list of missionaries support by CMBC along with bios underneath.
Andy & Carmen Castillo – Central America – World Reach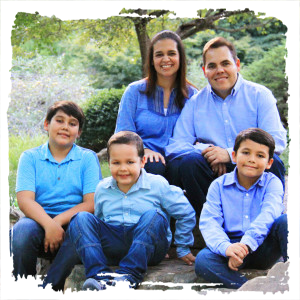 Andy and Carmen are passionate about three things: the local church, sharing the Gospel, and church leadership development. As missionaries, they feel that everything they do should revolve around the local church. They are heavily involved in their local church,
Centro Familiar Cristiano
("CFC"). Andy is part of the pastoral team at CFC and coordinates the Finance Committee and the Children's Ministry. He also leads a family group and coordinates community service projects. Carmen is part of the Children's Ministry, Women's Ministry, and the Family Group Ministry.
To reach children in the community, Andy and Carmen are also involved as volunteers with
Operation Christmas Child
. This has opened doors to reach children with the Gospel and also provides networking opportunities with pastors that leads to new Mobile Bible Institutes. Andy teaches in the World Reach Mobile Bible Institutes in Honduras and Nicaragua. Find out more about the Castillo's ministry at
here
.
Chris & Anne Brown – Africa – ABWE International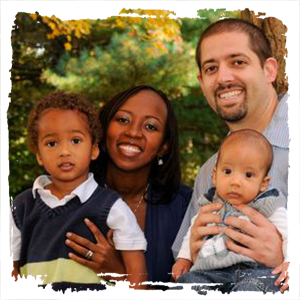 The Browns are focused on three goals as they each out to East Africa. 1) Equipping. The Browns goal is to equip pastors and ministry leaders to plant churches and create missions movements in Tanzania/Kenya and around the world. Chris will be working with national pastors to build Biblical relevant churches for the East African culture.students at the Bible College in Nairobi.
2)
Church Planting –
The Browns will help build and support national churches that create missions movements in East Africa and beyond. 3)
Counseling/Outreach
…Their third mission will be sharing the reality of God by engaging people with genuine love and aid as Jesus would. Anne is passionate in ministering to women in poverty. There are many who are thirsting for a more clear knowledge of the Word and want to live for God, however there is little discipleship and training. God is doing some great things in the lives of young adults in Kenya! The Browns are excited to be poured out by God in this region with the gifts God has given them, and in previous ministry experiences. Find more about the Browns
here
.
James Penn – America – Good New Jail Ministry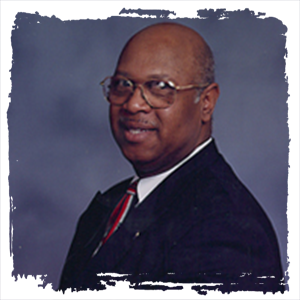 Chaplin Penn works hard to bring the gospel of Jesus Christ to those imprisoned. Jim served 20 years in the US Air Force, ten of which he did volunteer work in jails and prisons. He holds an AA from Washington Bible College, Lanham, MD. In July 1989, Jim became a Chaplain with Good News Jail & Prison Ministry at the Prince George's County Correctional Center in Upper Marlboro, MD, where he currently ministers. Jim lives in Upper Marlboro, MD, with his wife, Sarah. They have six children. Find out more about this ministry
here
.
Pablo & Sarah Cenepo-Torres – South America – CMML
In the summer of 1988 Pablo made some good friends from Canada who had come to Peru to help build the chapel in Trujillo. Through their initiative and efforts, Pablo was able to attend New Brunswick Bible Institute in New Brunswick, Canada. The Lord later led him to attend Washington Bible College in Lanham, MD. Upon his graduation with a bachelors degree, he returned to Peru to help the people any way he could. He arrived in Trujillo at a crucial time for the recently founded "Elliot Christian School" and became one of its first teachers. Two years later the Lord blessed him with a scholarship to attend Capital Bible Seminary in Lanham, MD. He graduated from there in May of 2001. A few years prior to his graduation, he met a missionary minded gal from MD by the name of Sarah. They were married in the summer of 2000. After finishing his studies, he continued to sense the Lord leading him and his wife to Peru to do the work of the Lord. To find out more about this family and all they have been doing click
here
Yuri Romanchik – Belarus – SGA
Yuri Romanchik and his family has worked hard to reach the town of Ostrino with the love of Christ. SGA-sponsored church-planting missionaries know that being summoned by the authorities can mean serious trouble. In many regions across the lands of Russia, there is substantial opposition to evangelical churches. Yet for Yuri Romanchik, his summons had a much happier outcome. He explained to the local authorities in the town of Ostrino what his church was doing in the community and why they were doing it. The city council was impressed with the church's outreach to children and youth in the city, as well as with their ministry to alcoholics and the poor. As a result, the local government allowed the church to conduct a summer school and other activities. The Lord had declared His power and opened the doors for the church to advance their ministry in Ostrino. For more information click
here
.