How Do I Meet People & Get Connected?
Our church is simply not a place where people come to in order to hear a sermon and sing a few songs. It is a community of families, singles, children, single moms, widowers, and others who make up a single family. As a family we support each other and reach out together to reach the town of Colmar Manor. Once you come to church you will see the love of Christ as you are met by a diversity of believers who will care about you. This is an organic way to meet others and become part of our family.
Once you have come and decided to make this your home church you will want to get involved. After all, as Christians our strongest desire should be to please the Lord and bring Him glory – one way to do this is through ministry. Once you have become a member at CMBC you will have the privilege to serve along side your family in Christ. The pastoral staff will shepherd you and plug you into the ministry God has designed you to do. Here are some ways you can get involved.
Get Connected – Small Group and Service
The Pastoral staff's desire is for all members of the church to find their calling and serve God for His glory. However, all people are different! Some desire to work with youth while others flee at the thought of helping Jr Highers. God created each individual to be… well… individual… so we should use our individual gifts and talents for Him.
There are so many ways to get involved and to be used. The most important thing is to find out how God wants to use you, and then to plug in and get involved.
Tithing / Giving
Scan the QR code below to give…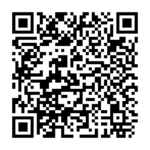 Or you can click below…